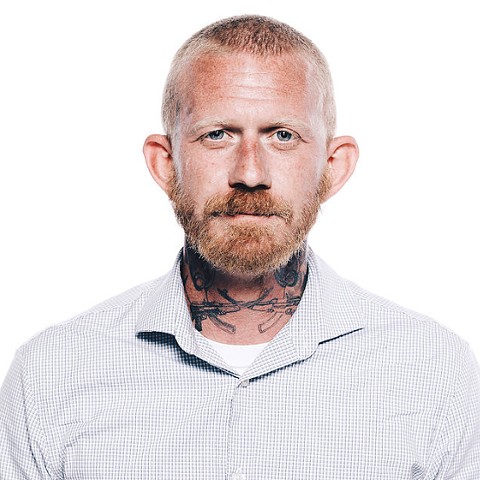 I'm currently tattooing at Boston Tattoo Co. in Medford, Ma. I work in a variety of styles and sizes. My prices start at 100 dollars for small tattoos; I usually flat price medium sized pieces, and for large scale pieces I charge hourly. Feel free to stop by the shop for more detailed information.
I work very often with clients who may be new to the experience of being tattooed, with a focus on providing a friendly, professional atmosphere. Getting tattooed should be a good time! It's my goal that my clients feel comfortable, relaxed and appreciated.
When you come in for a tattoo I want you to happy with the tattoo AND the experience , because you will remember both forever.
This website features mostly larger projects , on Saturdays I do only small tattoos on a walk-in basis. I also take appointments for small tattoos on weekdays.
Additional information can be found in the FAQ Link above. Hope to see you soon!
-Andy Hyland
Artist / Manager
Boston Tattoo Co. - Medford